The benefits of Nano Fertilizers stronger plants and sustainable in use
Are you aware of the benefits of Nano Fertilizers? Hortus has an exclusive partnership with B+H Solutions GmbH for the sale and distribution of patented Nano Fertilizers. Nano Fertilizers strengthen plants, making them less susceptible to diseases and pests, improving their structure and producing increased yields per square metre. Nano Fertilizers are also sustainable in use. In this blog, we discuss each of these benefits with Robert Zuyderwijk from B+H Solutions.
Robert Zuyderwijk from B+H Solutions has been active in horticulture in various roles throughout his career. He has many years of experience in floriculture and in cereal cultivation where Robert has primarily been involved in process design in both Europe and in Africa. In every position he has held, Robert had to deal with fungal diseases and bacterial infections and in his search for a solution, he came across B+H Solutions' Nano Fertilizers. He now applies his confidence and enthusiasm for this product as a Business Developer for the company and thus, he came into contact with Hortus.
Benefits of using Nano Fertilizers
We asked him to explain the major benefits of using his Nano Fertilizers to us. He named the following advantages, which we will explain in more detail later in the article:
Stronger plants that are more resistant to fungi, bacteria and other diseases
Better leaf colour and leaf structure
Higher levels of production/yields per square metre
Sustainable in use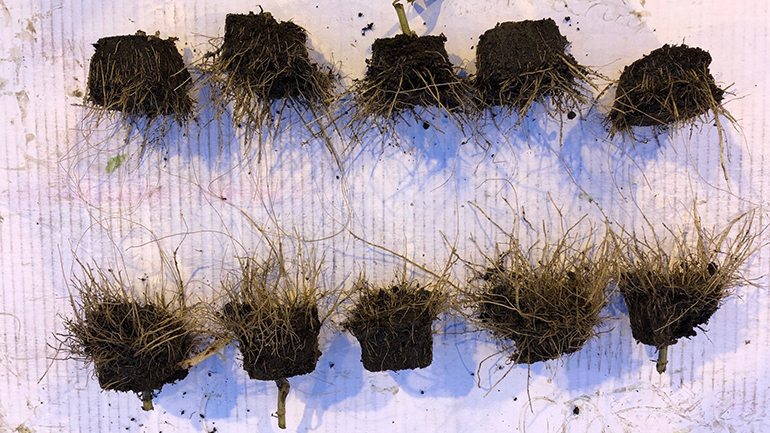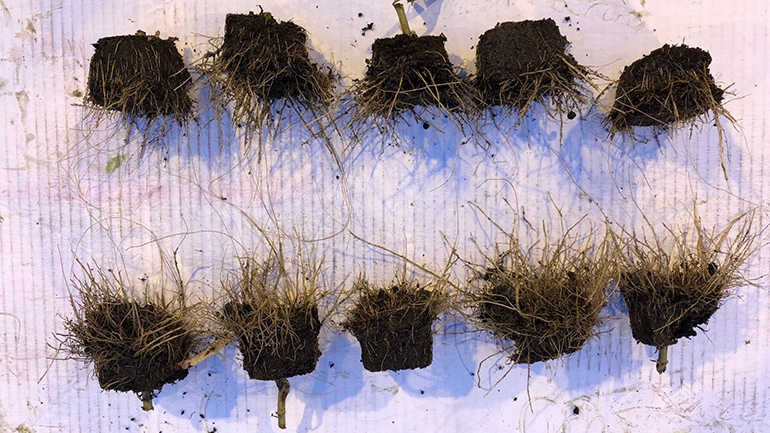 AgroArgentum
AgroArgentum® is the best root stimulator, promoting flower formation: maximum development of roots with better quality, length and thickness.
View this product
Stronger plants due to Nano Fertilizers
Nano Fertilizers are very small nutrients that are easily absorbed into plant capillaries. This makes the absorption of nutrients such as iron, calcium, copper and silver very effective. Even at higher or lower pH values, Nano Fertilizers are absorbed effectively by plants. Effective absorption of these substances makes plants stronger and strong plants are resilient plants. As a result, plants suffer less from diseases, bacteria, fungi and pests.
Our various Nano Fertilizers are all intended for specific absorption of one substance and the associated benefits for plants:
Copper increases resistance to fungi
Calcium strengthens cell walls, enabling plants to retain more moisture
Iron leads to improved leaf colour and leaf structure
Silver strengthens capillaries
AgroFerrum
AgroFerrum® is an iron EC fertilizer solution that contains 15% iron nanoparticles that are more bioavailable to the plants.
View this product
Higher levels of production and plant yields per square metre
The resilience of plants is crucial for consistent production and of course, for the value of plants in vegetable and floriculture. The use of Nano Fertilizers, and stronger plants you can grow by using them, offers two advantages to the production process:
Increased effective production per square metre
Increased value of plants per square metre
Our Nano Fertilizers are widely used in vegetable cultivation and floriculture. Both sectors use our Nano Fertilizers for higher levels of production, but the major aim of both sectors is different. In vegetable cultivation, resistance to fungal diseases and bacterial infection is the main reason for applying our Fertilizers. In floriculture, the main reasons for applying our nano trace elements are enhanced plant growth and a longer vase life.
Nano Fertilizers are sustainable in use
Nano Fertilizers are specifically designed for optimal nutrient absorption in plants. Compared to an iron chelating product for example, the application of nano trace elements is therefore more effective and sustainable in use. Sustainability lies in both usage as well as transport; the effectiveness of our products translates to lower levels of consumption (in volume) and therefore incurs lower transport costs.
Would you like more information about strengthening your crops, using Nano Fertilizers or about using B+H Solutions products in your horticultural business? Please feel free to contact us.
AgroCyprum
AgroCyprum® is a copper EC fertilizer solution that contains 3% copper nanoparticles that are more bioavailable to the plants.​
View this product